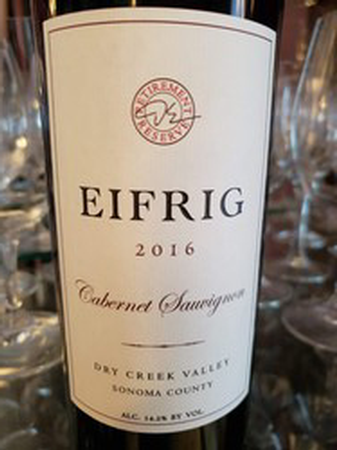 Cabernet 2016 Magnums
My 6th vintage of Dry Creek Valley Cabernet is gorgeous and probably our best yet. Dark purple, with inviting aromas of red and blue fruit. There are hints of forest, candied boysenberry, and whisps of citrus. The oak is once again restrained, balanced and deliciously sweet. There are hints of fresh sawdust, cedar, and sandalwood that segues perfectly to fruit and acid flavors. The after taste goes on for days. The mouthfeel is as elegant as I've had from any California Cabernet - reminsicent of the grand Napa 1986 and 2007 vintages. The tannins flow from beginning to end: refined, polished, and almost unoticeable because of the balance between fruit, acids, and barrel oak. Is it blue fruit or red fruit? The textures are fantastic from mid palate on... there's near perfection between creaminess, alcohol, cleanliness, and lip smackingness!
We made a limited number of magnums... Hurry!!
Wine Specs
Varietal
Cabernet Sauvignon
Appellation
Dry Creek Valley
Vineyard Designation
Ricci Vineyard